AS part of the activities to mark the 26th Convocation Ceremony of the Lagos State University (LASU), the students of the LASU Theatre Arts Department performed a musical play titled Belly Bellows at the Buba Marwa Auditorium on Monday, June 19, 2023.
The Yoruba epic play was written by the famous Akinwunmi Ishola, and it focuses on the story of the Yoruba Mythical couple Ogun-the god of iron and Oya- the rain goddess, particularly on Ogun's sojourn to earth along with his betrothed, Oya.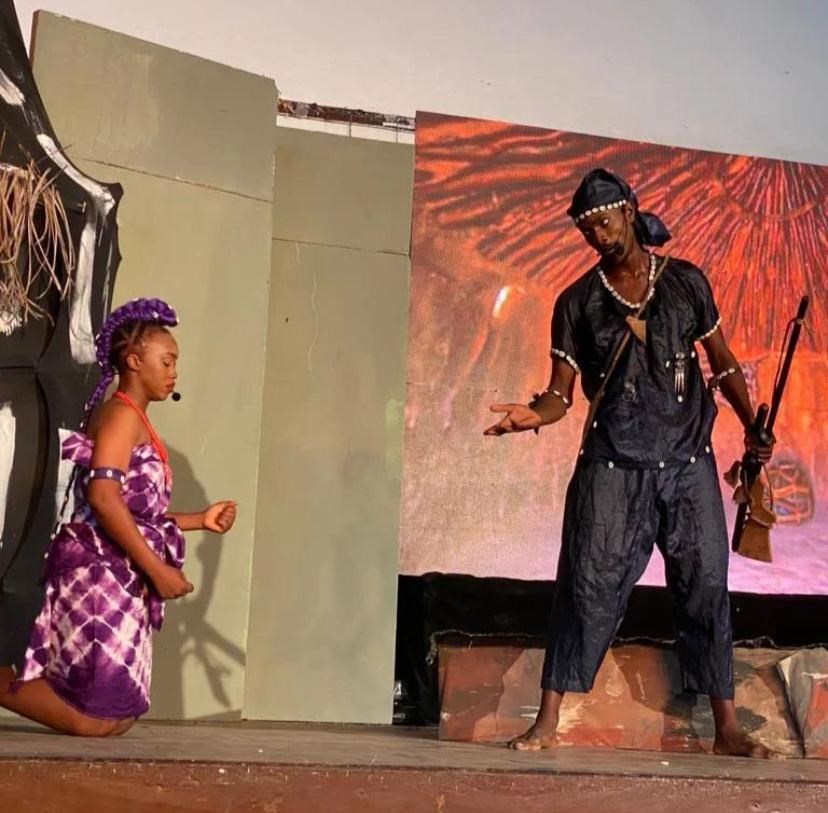 Ogun's character is depicted as aggressive, temperamental, and authoritarian, this created a gap between him and Oya, who later finds peace with Sango, who is gentle with her.
This realisation results in domestic violence because Oya is treated as an object to be kept at home and never to protest against such unlawful treatment in the name of being submissive without compassion.
The musical command performance was performed to the delight of the audience comprised of staff and students of LASU.