A student of the Department of Physiology, Lopez Divine Feyisayo, has emerged as the Best Graduating Student for 2020/2021 set with an impressive C.G.P.A of 4.91.
In a media chat with a correspondent of LASUToday, Lopez affirmed that her commitment to excellence is the driving force behind her remarkable success, adding that her parents guided her by structuring her day into different sections and limiting screen time, which helped her strike a balance between academics and leisure activities in the University.
Reflecting on her time in LASU, Divine describes her experience as worthwhile and impactful, which played a significant role in shaping her life, declaring that she found the journey rewarding and expressed deep gratitude for the opportunities she had.
Lopez's aspirations extend beyond a single field, as she dreams of becoming a polymath with talents spanning multiple areas. She intends to pursue a PhD and establish a career in Physiology. Her innate ability to quickly acquire new skills has contributed significantly to her brilliance and versatility. Despite her introverted nature, Lopez reveals a playful and goofy side when she feels comfortable with those around her. She is also a great music enthusiast with a deep appreciation for artists like BTS and Michael Jackson.
In parting, Divine encourages Lasuites to always strive for excellence while emphasising the importance of letting their work speak for itself and leaving a lasting impact wherever they go.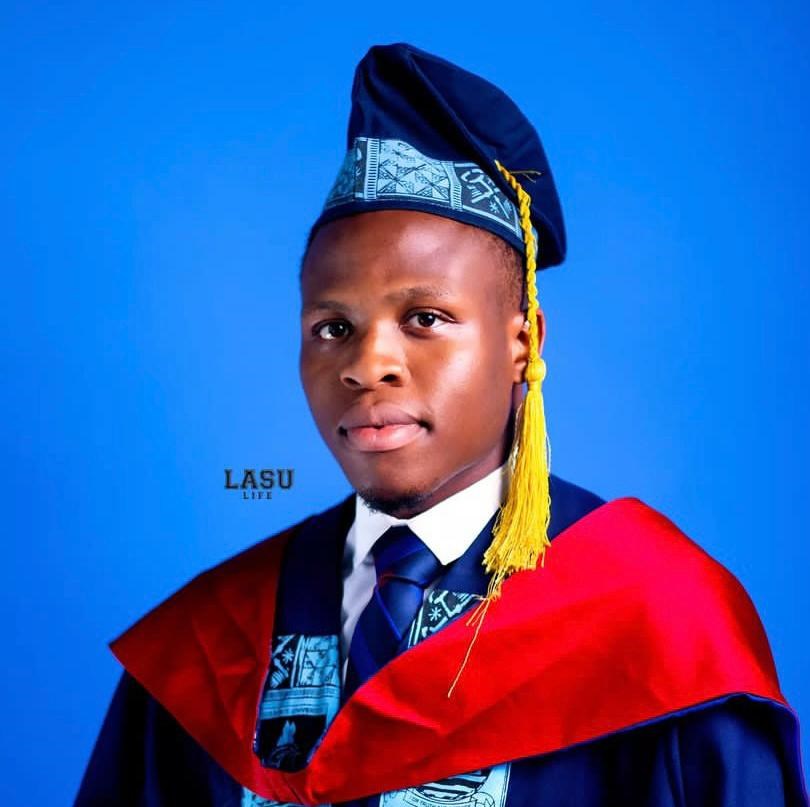 Meanwhile, Daniel Chukwudiebube Anyaji from the Department of Educational Management is the second overall Best Graduating Student for the 2020/2021 session with a remarkable CGPA of 4.90 on a 5.00 scale.
Daniel stated that his journey is a testament to hard work, resilience, discipline, commitment, and the grace of God.
Daniel's pursuit of academic excellence extends beyond his achievements. As a renowned accounting tutor, he has empowered students through Excel Minds Academic Group and Edge Insight Tutorials. Daniel's dedication and commitment have inspired countless individuals, instilling in them the diligence necessary for academic success.
Daniel's path to success was not without obstacles. Balancing work and academic commitments was demanding, as he worked as a part-time school teacher, home lesson coach, and baker.
However, his unwavering determination prevailed. With exceptional consistency, Daniel achieved a perfect 5.00-grade point across four semesters, securing a first-class grade point each time.
In addition to his academic pursuits, Daniel actively engaged in extracurricular activities. He played a pivotal role in the Department of Educational Management Brain Builders Academy and contributed to sustainability efforts as a member of Green Janitors and the Campus Recycling Champion. His involvement in the Sustainable Development Goals LASU Chapter further showcased his passion for making a positive impact.
He dedicates his success story to his family for being there even at the darkest moments, his unfaltering mentors, his mentees, study partners, and friends, and lastly, to the lecturers and management of Lagos State University, led by Prof Ibiyemi Ibilola Olatunji-Bello (MNI) for creating a new story of academic excellence and global competitiveness.