In a bid to ensure that students learn in a productive atmosphere and prevent the potential hazards inherent in the conduct of teaching and learning in crowded classes, the Vice-Chancellor of the Lagos State University (LASU), Prof. Ibiyemi Olatunji-Bello, has directed the immediate adoption of a hybrid lecture system for all general courses in the University.
She also directed the adoption of this method for Departmental classes with a large number of students.
It should be noted that the decision was reached during a meeting between the Vice-Chancellor and members of the University Management and Deans of Faculties held on Monday, May 15, 2023.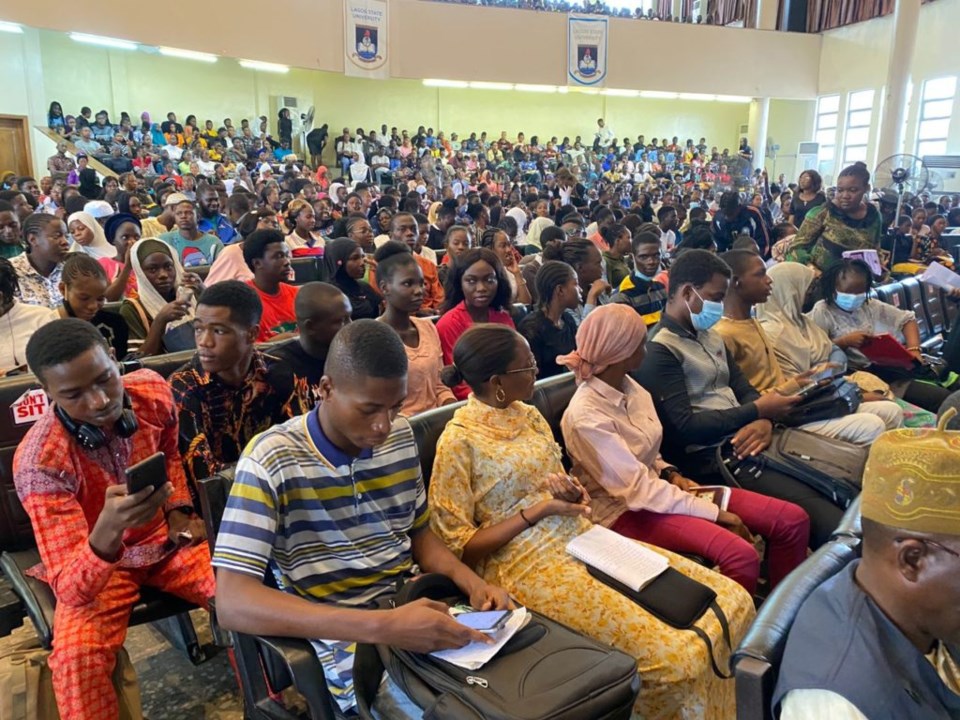 During the meeting, the Vice-Chancellor received a briefing from the Deans concerning the need for bigger lecture rooms to accommodate courses with large numbers of learners and proposed the idea of hybrid classes, which was applauded by the Deans while assuring that the necessary resources required to implement the decision will be promptly provided.
The Vice-Chancellor thereafter led members of the University Management on an unscheduled visit to some lecture halls where she met with and addressed eager students on the development.
The hybrid lecture system would see some learners physically attend classes while others would be able to join live from their various destinations around the Campus using a designated online platform.