THE Lagos State University (LASU) held its 26th Convocation Ceremony and celebrated its 40th anniversary on Wednesday, June 21, 2023, at the Buba Marwa Auditorium in its Main Campus, Ojo, Lagos.
The Convocation Ceremony was dedicated to recognising the achievements of students, who were awarded Diplomas, First Degrees, Master's Degrees, and Postgraduate Diplomas.
The ceremony kick-started with a welcome speech from Mr Emmanuel A. Fanu, the Registrar of LASU. He extended his greetings to the esteemed dignitaries, students, parents, and other attendees present at the occasion.
Following the opening remarks, the event proceeded with the introduction of the various faculties and their graduating students.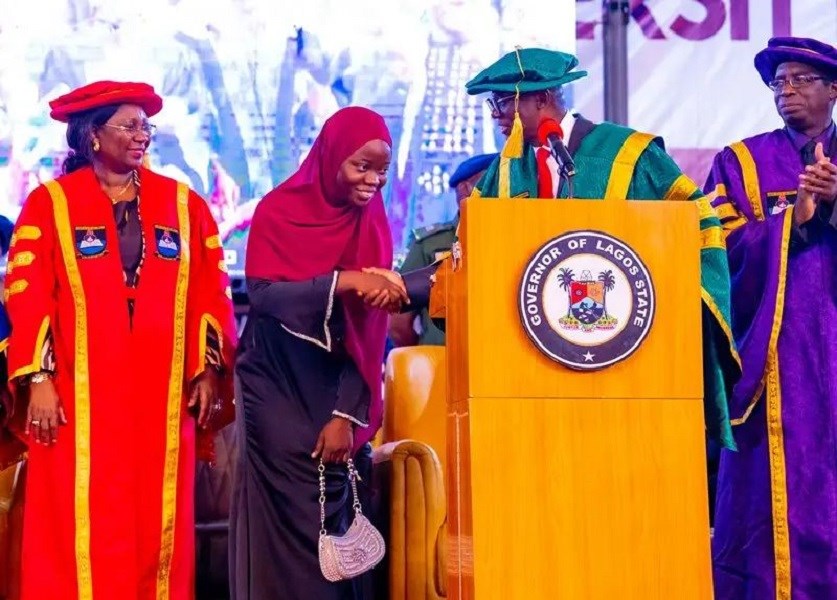 The highlight of the event was the heartfelt valedictory speech delivered by Yusuf Aminat Imotisemieh, the overall Best Graduating Student. Aminat shared her inspiring story, recounting the obstacles she faced on her path to success.
She expressed her gratitude to all the dignitaries present and took the opportunity to encourage the alumni to contribute to the growth and development of LASU.
Additionally, she announced the launch of her upcoming YouTube channel, "LLA, Learning Law with Aminat," which aims to provide educational content related to the field of law.
The Vice-Chancellor of LASU, Prof. Ibiyemi Olatunji-Bello, concluded the ceremony with a motivating speech, urging the graduating students to become agents of change in society and utilise their acquired knowledge and skills to tackle real-world problems.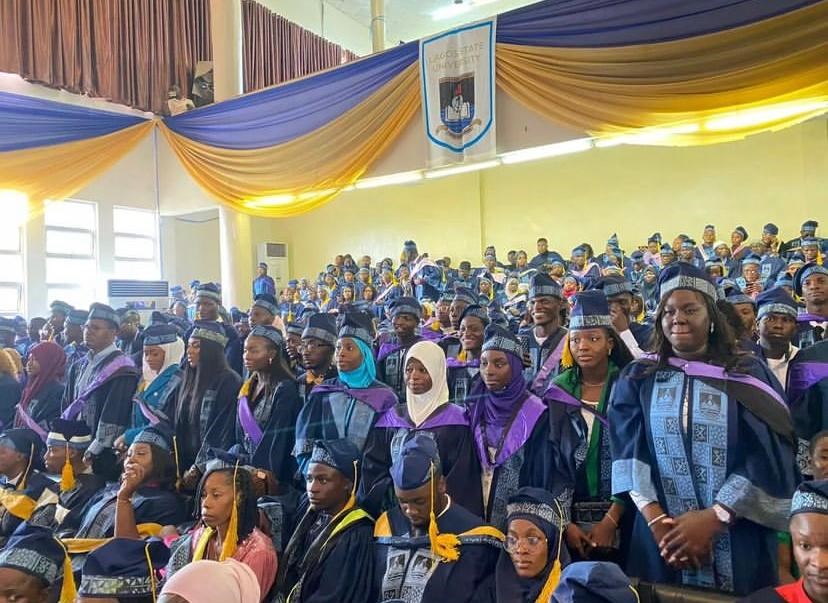 She emphasised the importance of making a positive impact and maximising the potential of their hard-earned degrees.
Another major moment during the ceremony was the announcement and celebration of the Best Graduating Students from each academic department.
The University graduated10,966 students across its 12 faculties, with 282 students bagging a First Class, 3,375 graduated with Second Class (Upper Division), 5,311 got Second Class (Lower Division), and 1,105 finished with a Pass.