THE Faculty of Communication and Media Studies (FCMS) at Lagos State University (LASU) will begin a weeklong celebration of what it calls its towering Communication Programme on Sunday, September 24, 2023.
A release signed by the Chairman of the Organising Committee, Dr Tunde Akanni, who is also the immediate past Head of the Journalism Department of the FCMS, states that the programme, which begins with a special church service, will run through the week with assorted activities.
The Organising Committee Chair stated that the Dean of the Faculty, Professor Olayinka Alawode, will lead the entire management, staff and the world-class students of the Faculty to address a special anniversary briefing at the popular 3-in-1 Education Auditorium Complex at the Ojo Main Campus of the University on Monday, September 25, 2023.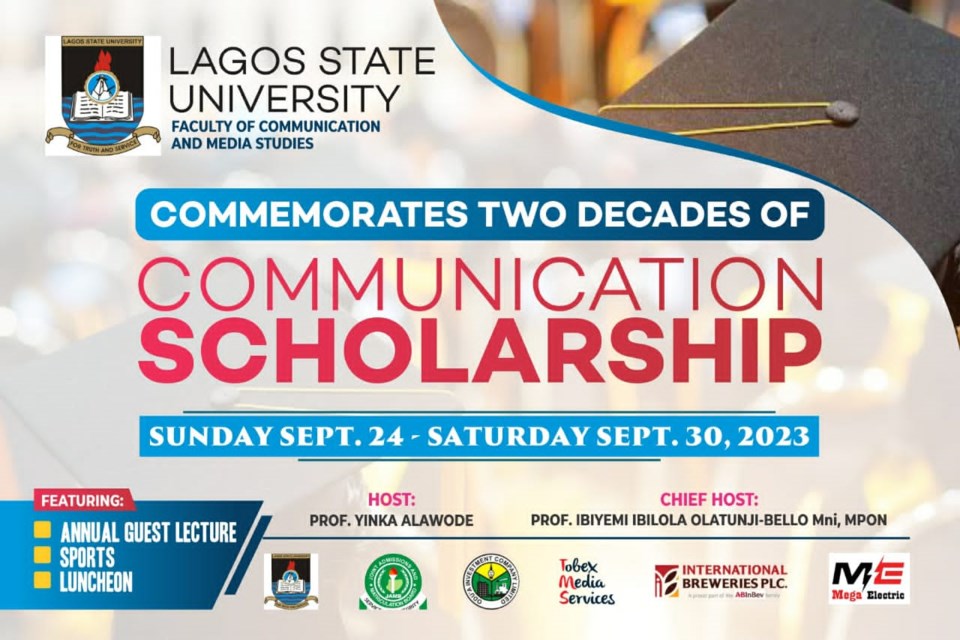 "From the ambitious beginning dating back to over twenty years ago, Communication Studies at LASU intervened to be a big player from its city centre take-off point at Surulere till date, now occupying centre-stage on the main campus of the university," Akanni added.
The commemorative programme designed to further stamp the ever-increasing relevance of Communication Scholarship in the 21st century will feature intellectually inspiring sessions, including a special panel session and a special lecture. The special panel session, which will take place on Monday, September 25, 2023, will focus on media and governance in the age of digital technology.
Promising to be a most enthralling session, it will feature experts ranging from the immediate Executive Secretary of the Nigerian Internet Registration Association (NIRA), Ms Edith Udeagu, an international player in social media practice and scholarship, Dr Akin Olaniyan, as well as former Special Adviser on Information in Osun State, Alhaji Semiu Okanlawon.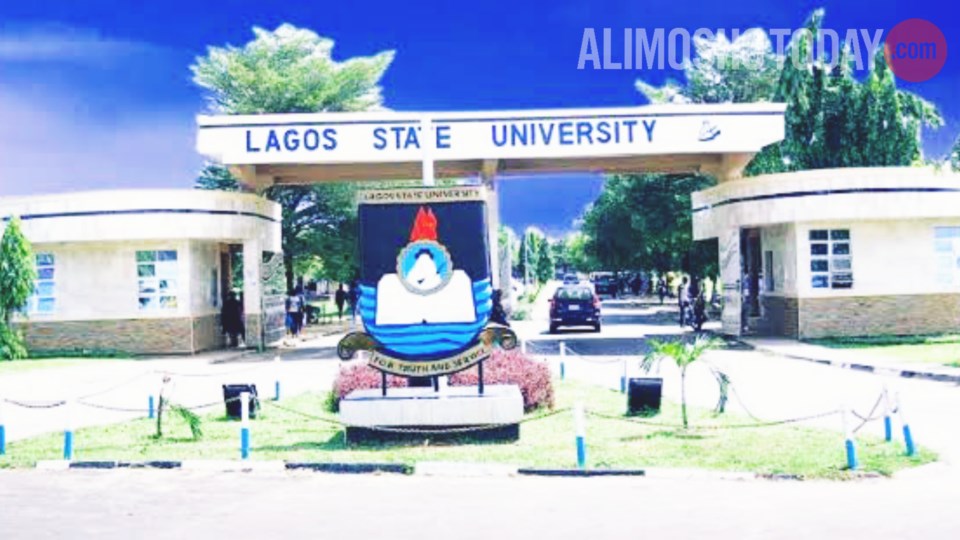 The session will be moderated by a multi-genre media activist and social campaigner, Anike AdeFunke Treasure.
The commemoration of the two-decade communication scholarship continues on Tuesday with a special lecture titled Media, Good Governance and Identity Polity Politics. It will be delivered by a veteran journalist and Publisher of This Nigeria newspaper, Eric Osagie.
Further from the lecture and panel sessions are outdoor activities on Thursday, September 28, 2023, within the campus, beginning with an early morning colourful march-past by the entire teaching and non-teaching staff of the Faculty and climaxing with a football match by the students.
On Friday, September 29, 2023, the celebrations will move to the central mosque of the University to receive special blessings from the top Muslim clerics of the LASU Muslim community and the rest Muslim congregants.
The grand finale of the programme comes up on Saturday, September 30, 2023, with a special luncheon for select past and current stakeholders. The high point of the luncheon will be special honours to be conferred on all past Deans of the Faculty, all pioneer academic staff and some of the distinguished graduates of the Faculty.