THE 33rd Lagos State University Student Union (LASUSU) inauguration took place on Monday, May 8, 2023, at the Buba Marwa Auditorium, LASU, Ojo, with the leaders picked from the three university campuses (Ojo, Epe, and Ikeja) to ensure an accurate representation of all the students.
The newly elected student union Executives and Parliamentarians, who will represent the institution's more than 80,000 students for the current academic year, were sworn in during the event. The event was attended by the Vice-Chancellor, Prof. Ibiyemi Ibilola Olatunji-Bello, mni, and other high-ranking officials of the University.
While speaking at the inauguration, the Vice-Chancellor, Prof. Olatunji-Bello, congratulated the new Executives and Parliamentarians and advised them to put the interests of the students first in all their decisions.
In her words: "I rephrase my willingness to work with your new leadership. I, therefore, urge you to partner with the university management to ensure that the rights of our students are protected at all times. I also urge you to exhibit maturity, patience, and level-headedness in all situations, even when things are not going your way.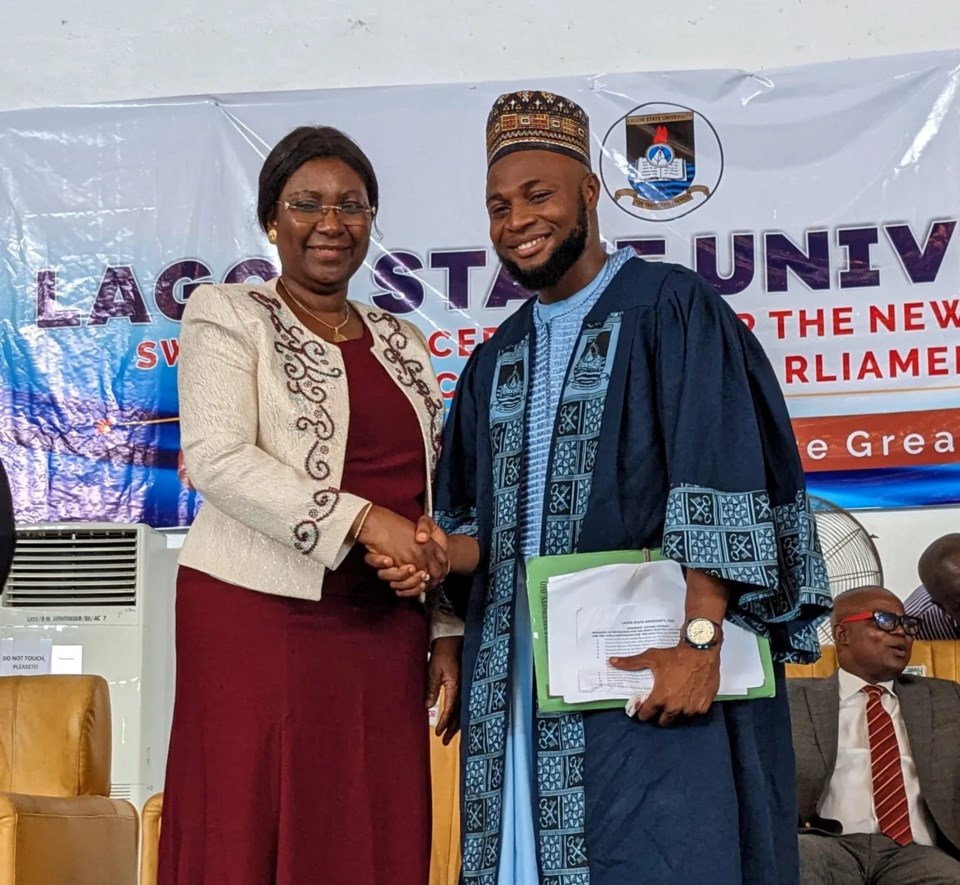 "Build a good legacy by the time your tenure is over,r and I advise that you waste no time in adding value to the life of your students and running with the campaign promises. Resist the urge to engage in activities that are capable of putting the union into distress, and don't make yourself a tool in the hands of mischievous individuals in society. Understand that your primary concern is your educational pursuit and commitment to your oath of office."
In his acceptance address, Comrade Agoro Oreoluwa Abdulrahman, the newly elected President of LASUSU, promised to work tirelessly to safeguard the interests of the students, adding that he is committed to collaborating closely with the administration of the university to guarantee that all students would have a positive learning environment.
"We will ensure an open door policy, and we shall ensure the demands of Lasuites are met for a more secure and safe LASU students' community. We shall establish a partnership between the police, the campus marshals, and the students," he promised.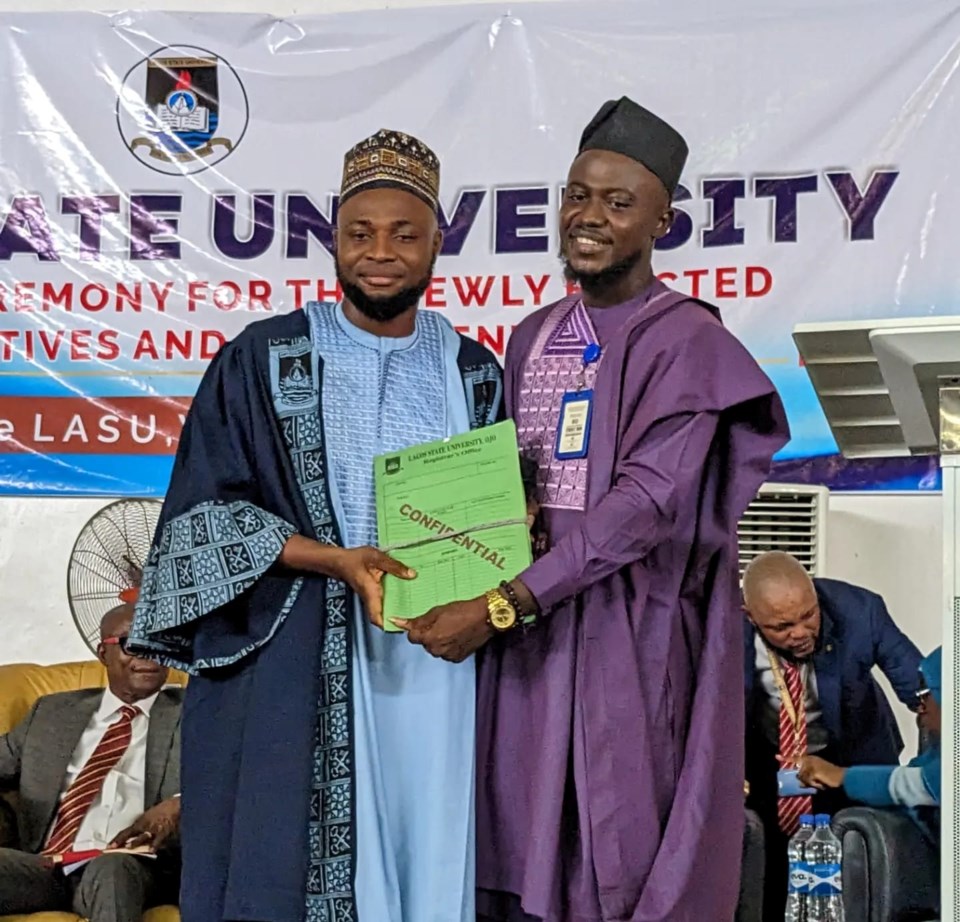 Present at the swearing-in ceremony are the members of the University Management, Deans, Sub-Deans of Faculties and Schools, Dean of Students' Affairs, Dr Tajudeen Olumoko, Directors of Centres, Departmental Heads, Teaching and Non-Teaching staff, members of the Lagos State University Centre for Information and Public Relations, exceptional students of the University, former Students' Union Leaders, and parents and guardians of the Student Leaders.