THE Lagos State University (LASU) Vice-Chancellor, Prof. Ibiyemi Ibilola Olatunji-Bello, has been conferred with the award of Fellow of the National Labour Institute (FNLI) by the Michael Imodu National Institute for Labour Studies (MINILS), Ilorin, Kwara State, Nigeria.
According to media reports, the Fellowship award, which was conferred on the Professor of Physiology at the 40th anniversary of the Institute held on Tuesday, May 9, 2023, at the MINILS Campus, Ilorin, was in recognition of her role in the promotion of the welfare and well-being of members of staff.
While conferring the award, the Director-General, MINILS, Comrade Issa Aremu, praised Prof. Olatunji-Bello, for her labour-friendly leadership, which came to the fore during his visit to the University for the signing of an MOU between MINILS and LASU.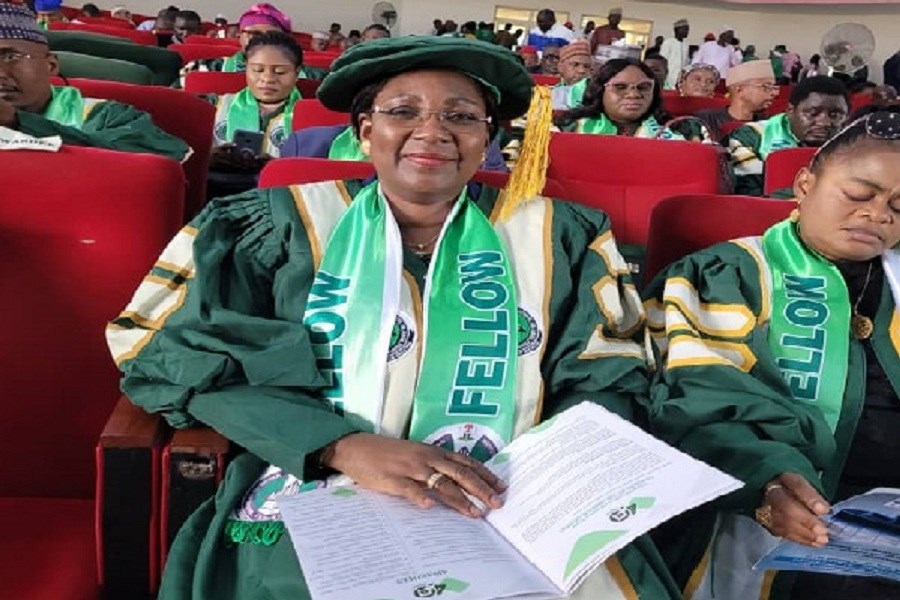 He also appreciated the Vice-Chancellor for "...promoting decent work agenda," as evidenced by workers' unions in the University and urged her to continue in that spirit.
It should be noted that the Professor of Physiology has a solid reputation for prioritising the welfare of workers and students at the University.
The Michael Imodu National Institute for Labour Studies, founded in 1983, is the only institution that provides labour education in Nigeria. It is empowered to grant academic and professional awards and to honour persons who make significant contributions to industrial peace and harmony as elected or appointed public office holders.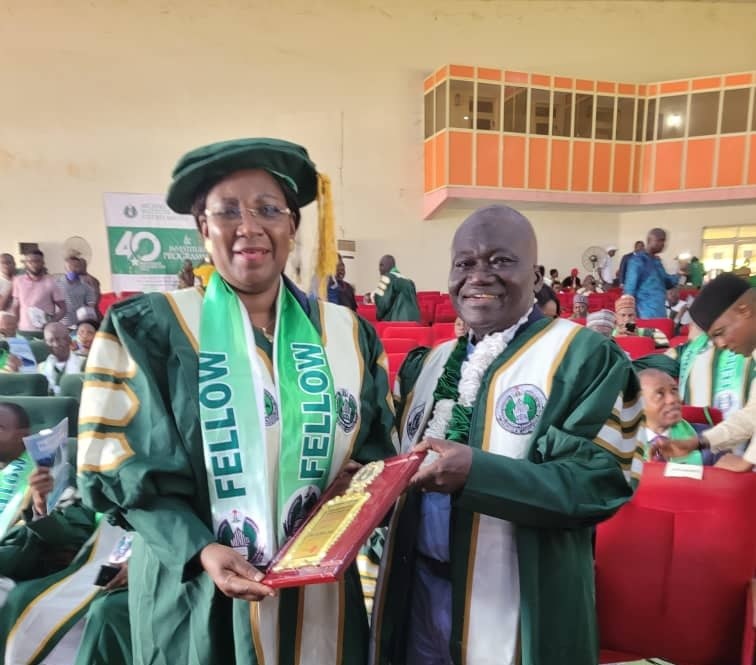 Prof. Ibiyemi Ibilola Olatunji-Bello joined other eminent Nigerians such as the Minister of State, Labour and Productivity, Mr Festus Keyamo; President, Industrial Court, Kanyip Bakwaph Benedict; Director-General, National Productivity Centre, Dr Kashim Akor; Executive Secretary, TETFUND, Arc. Sony Echono; Director General, NECA, Comrade Adewale Oyerinde; and NLC President, Comrade Joe Ajaero, among others, to bag the award.
LASU INFO