IN this week's edition of MADE IN LASU, we focus on two remarkable Alumni, who have distinguished themselves, and taken LASU to the world. They are Olaide Oludayo Abiona and Sarah Oladejo.
Their stories are interesting as they are inspiring and while some continue to doubt their career prospects in studying the biological science course, these two are charting a path of enduring relevance in academia for themselves.
Oludayo, a 2020 First Class graduate of Microbiology in the Faculty of Sciences, is currently on a fully funded PhD scholarship in Biomedical Sciences at the Medical College of Wisconsin, Milwaukee, USA focusing on Microbiology and Immunology and studying the interactions between gut commensal bacteria and the host small intestinal epithelial cells.
As an undergraduate, he received the Lagos State University Scholars Award in 2020 before he graduated and was also a recipient of the Jagal Foundation Scholarship from 2017 to 2020. Oludayo also emerged as the winner of the late Professor Oluwole Omikorede Science Essay Competition in 2018 around which time he was also selected as a Millennium Fellow by the United Nations Academic Impact (UNAI) and Millennium Campus Network (MCN). As a testament to his leadership, he was appointed a member of the Millennium Fellowship Asian & Pacific Global Admissions Committee in 2019.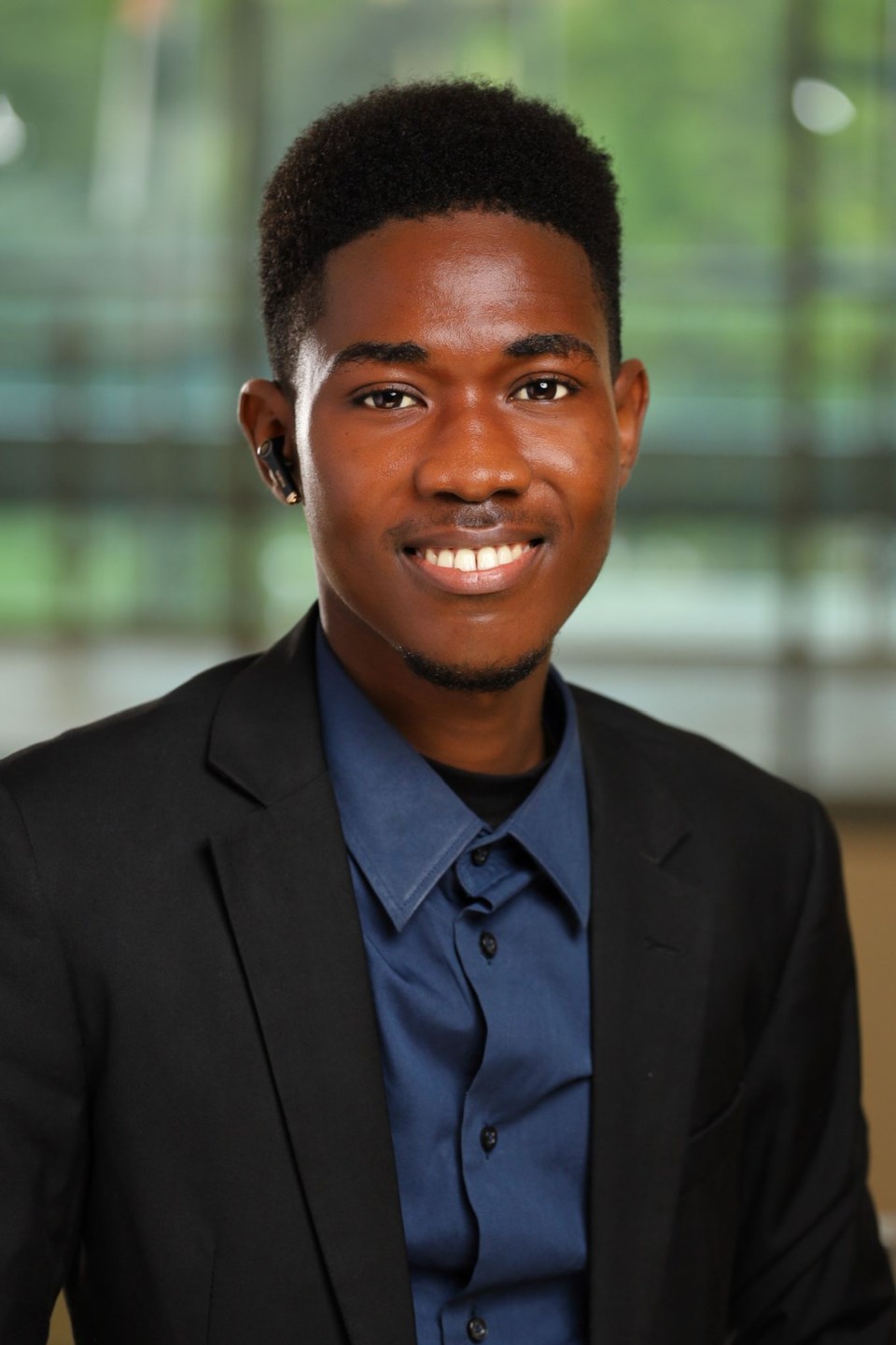 Oludayo was also part of the student delegate that represented LASU at the Nigerian Tertiary Institutions Model United Nations Conference, (NITIMUN) in 2019 where the university emerged as the best school delegate. He was also awarded the best delegate in the United Nations Office of Drugs and Crime committee during the conference. In 2020, he received the Gospel Faith Mission International (GOFAMINT) General Overseer's award for academic excellence and has not looked back since then.
Sarah Oladejo, another 2020 First Class graduate of the university is always proud to share her story as a promising star forged in the LASU factory. As an undergraduate, she groomed her passion for serving her community and was an administrative member of the Sustainable Development Goals Awareness Campaign Tour at LASU. She was also selected as a Millennium Fellow in 2019 laying credence to her passion for the SDGs and ideating to further improve her community.
Sarah outperformed many of her colleagues and graduated with a CGPA of 4.85, a First Class from the department to cap the several local and global scholarships that she had won. She was a recipient of the 2018/2019 NNPC/TOTAL Undergraduate Scholarship, the 2020 Mastercard Foundation scholarship tenable at McGill University Canada, the 2020 Graduate Council Fellowship at the University of Alabama, and is currently on a fully funded PhD programme at the innovative and prestigious Carnegie Mellon University, USA.
Today, LASU celebrates these emerging stars and wishes them greater success as they pursue their dreams far away from home.