WINNER of the Big Brother Naija season 6, Hazel Oyeze Onu, commonly known as Whitemoney has been bestowed with an Igbo chieftaincy title by the Igbo-Speaking Community in Lagos.
The reality star revealed that a group of Igbo speakers in Lagos State bestowed him with the title of 'Ugwu Ndigbo' which means the Pride of Igbo, on Saturday, October 29, 2022.
WhiteMoney took to Instagram to share the news of the achievement, he wrote, "First of all, Our People say when a child washes his hands well, he may sit with the Elders."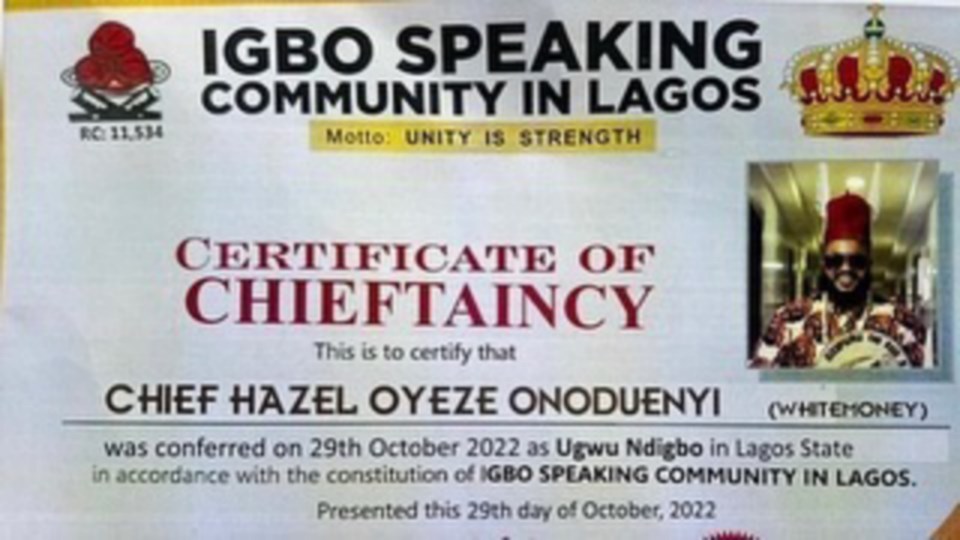 "Another title added: "UGWU NDIGBO" ie "THE PRIDE OF IGBOS" It was another humbling moment for me last Saturday as I was conferred as "UGWU NDIGBO" by the Igbo-speaking community, Lagos State.
"Special appreciation to the Chief, Sir Cyril Sunday Eze (President General) and all the members of the Igbo Speaking Community, Lagos State. Unu Emela"
The announcement came with a series of videos that showed him celebrating the win as a massive party was held.